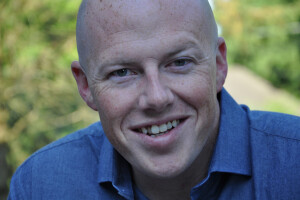 Tyler Thompson
Senior Minister & Chief Dreamer
E-Mail:

An Indiana native, Rev. Tyler A. Thompson, Senior Minister & Chief Dreamer, began his ministry at Zionsville Christian Church in June 2016. As the Senior Minister & Chief Dreamer, Tyler is responsible for the spiritual leadership and vision-casting of the congregation.
Tyler and his wife, Amanda, have two young children (Whittaker and Evvie). Tyler holds a B.S. degree from Texas Christian University (Ft. Worth, TX) and a Masters of Divinity degree from Christian Theological Seminary (Indianapolis).
Tyler believes that faith is best lived, and encourages individuals to tell their personal stories while seeking the convergence of God's good news of redemption and an individual's lived story.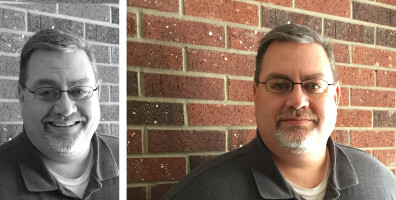 Jim Wilkinson
Ministers of Youth and Young Adults
E-Mail:

Jim is the Youth Minister at Zionsville Christian Church. Jim began working with the Youth in late 2001 when he became the High School Sunday school teacher. He the officially joined our staff in 2005 along with his wife Melissa as a Youth Group Leader, working with youth in 6th-12th grades. He is a long time member of Zionsville Christian Church, attending the church since he was a youth himself. Jim has been on 11 Mission trips with the Youth Group including an International Mission Trip to Guatemala in 2015. Jim has also taken on the roll of lead planner for the Casual Worship service.
Jim attended Ball State University where he got an BA in Elementary Education and Later a MA in School Administration/Supervision, and graduated from Zionsville High School. He and his wife, Melissa, have been married 19 years and live in Thorntown with their two sons Sam and Ben. Jim enjoys his small chicken farm as well as wood working and working with his hands. He enjoys attending his son's football games and other sporting events, camping with his family, coaching and volunteering.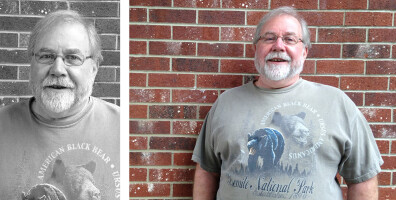 Steve Jones
Director of Music
E-Mail:

Raised in Zionsville, Steve graduated from ZHS in 1966. He attended Butler university where he studied to be a music educator. After Butler he was in the 6th US Army Band where he began working in musical theater, and has performed over 50 musicals in San Francisco, Indianapolis, and Zionsville. Steve began his church musician career first at ZUMC as organist from '74-'78, then three years at Forest Hill Christian Church in San Francisco, then returning to Zionsville has been musical director since '81at ZCC. He has also taught piano and brass lessons since '74.
Steve loves bicycling, cooking, movies, and caring for many dogs and cats.